Digital Asset at Hong Kong Fintech Week 2021
Digital Asset showcased a variety of exciting projects and announcements at Hong Kong Fintech Week

11.05.2021

Our CEO and Co-Founder, Yuval Rooz, gave a fireside chat with Mathew McDermott, Managing Director, Goldman Sachs, on "The Rise of Tokenised Assets".
Topics include:
1. What are the benefits and challenges in tokenization of assets?
2. How financial institutions are responding to this emerging asset class.
3. Why smart contracts and public chains are emerging as a front runner to deploy these new tokenized. solutions, such as bond issuances.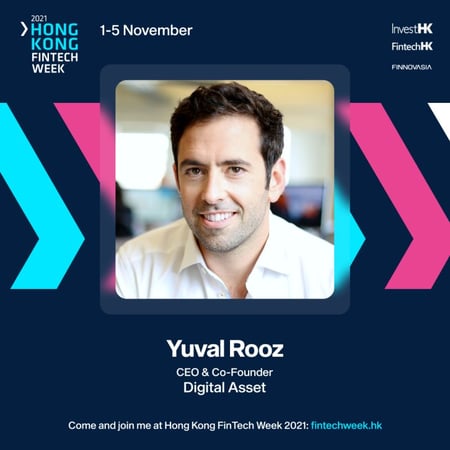 11.04.2021

Jon Rout, Business Development Director - APAC, spoke on a panel with subject matter experts from Goldman Sachs and HKEX on "Blockchain & Capital Markets: Investing, Exchanges & Assets".

Topics include:
1. Will mainstream capital markets in Asia move towards tokenisation?
2. What should 'TradFi' be learning from DeFi, and vice versa?
3. What can other countries learn from China's approach on blockchain?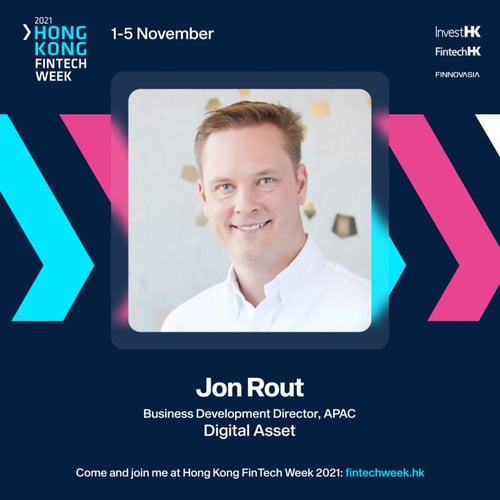 11.03.2021

Karen Qian, Associate Business Director - APAC, spoke on a panel with BIS Innovation Hub, HKMA, Allinfra, and Standard Chartered about Project Genesis.

Topics include:
1. What is Project Genesis: Carried out jointly by the BISIH and HKMA, piloting prototype digital infrastructure for placement of tokenised green bonds.
2. To explore efficiencies of DLT technology to enable green bonds in small denomination and with verifiable, real-time tracking of environmental impact.
3. Project reports and Genesis prototypes built by three vendor teams will be showcased at Hong Kong FinTech Week.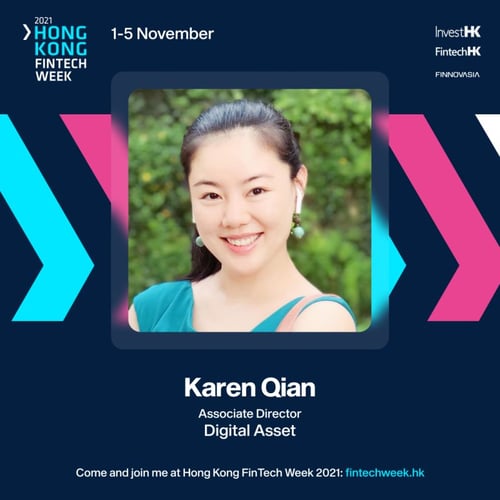 11.02.2021
Partner webinar and Green Bond Tokenization solution overview with industry partners GFT, Octopus, and Allinfra.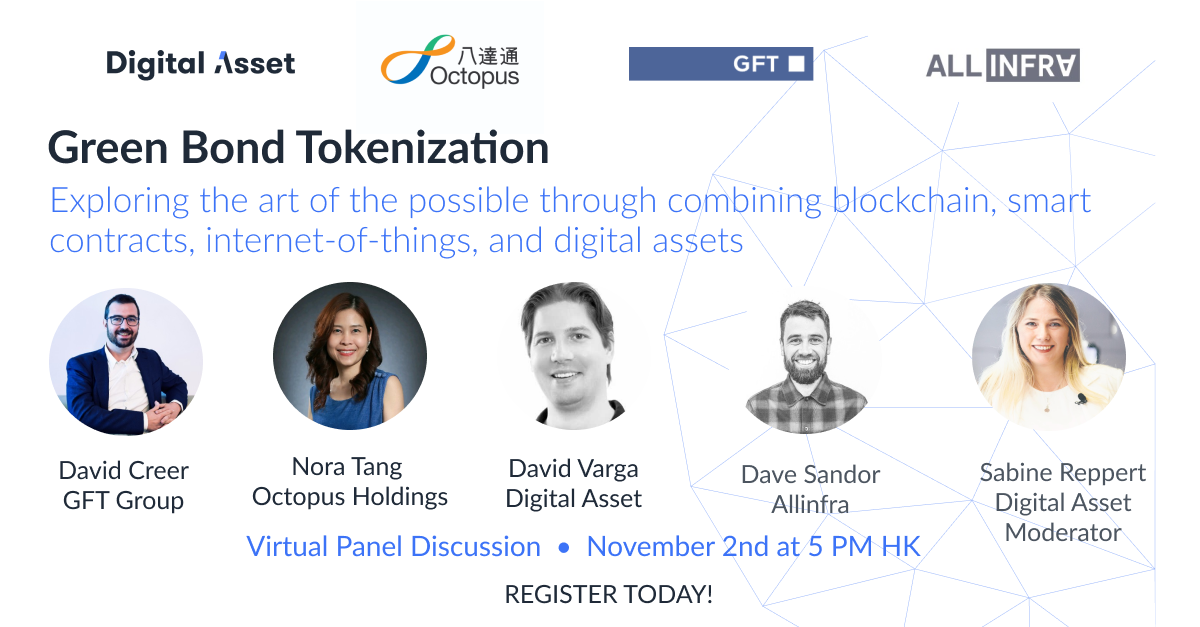 Maxwell Hsu, Developer Relations - APAC, illustrates the fundamentals of Digital Asset's core technology, Daml, a smart contract language and platform for building multi-party applications.
In two videos, Max highlights several Daml use cases across asset tokenization, financial services, and beyond, while showcasing Daml's vibrant community of developers and partners.