Use Case: Custody & Safekeeping
Existing platforms create high
costs and systemic risk for the safekeepers of assets.
Many of today's custody systems have manual, time-intensive processes that result in a lack of transaction traceability. There are virtually no fully efficient workflows for managing end-client assets, requiring the shifting of assets across custodians, sub-custodians and other providers, and resulting in the lack of real-time, accurate information.
Ensure privacy and efficiency
Digital Asset liberates the wealth of data available to custodians and their clients, allowing for automated, mutualized workflows that connect into necessary external systems without sharing sensitive data.

With real-time access and simplified permissions, we help unlock new monetization opportunities and develop sophisticated custody solutions for any asset type.
The Daml application development platform enables you to:
Provide real-time access to a shared system of record, thereby eliminating costly reconciliation and increasing visibility across the network of custodians.
Simplify and streamline permissions across all participants in your custody network, reducing the need for ad hoc or bespoke client reporting while providing curated access to data and status across departments.
Enhance monitoring and reporting capabilities by providing clean and structured data to all participants, enabling value-added insights, potential to progress towards industry standardization, and advanced monitoring and analytics
Introduce automation and efficiencies while mutualizing complex workflows across all aspects of your custody operations, including customer systems, corporate actions, and data sharing.
Featured customer story
Deutsche Börse
One of the largest exchanges in the world is using Daml to create a fully compliant, cloud-backed and DLT-ready platform that enables same-day issuance and paperless, automated straight-through processing for the entire value chain of issuance, custody, settlement, and asset servicing of digital securities.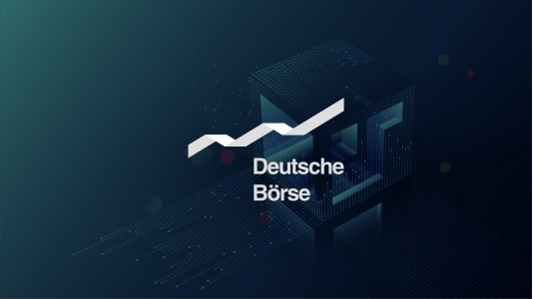 Want to learn how
Digital Asset can transform

your business

?

One of our specialists will be in touch to give you a firsthand look at what Daml can do.