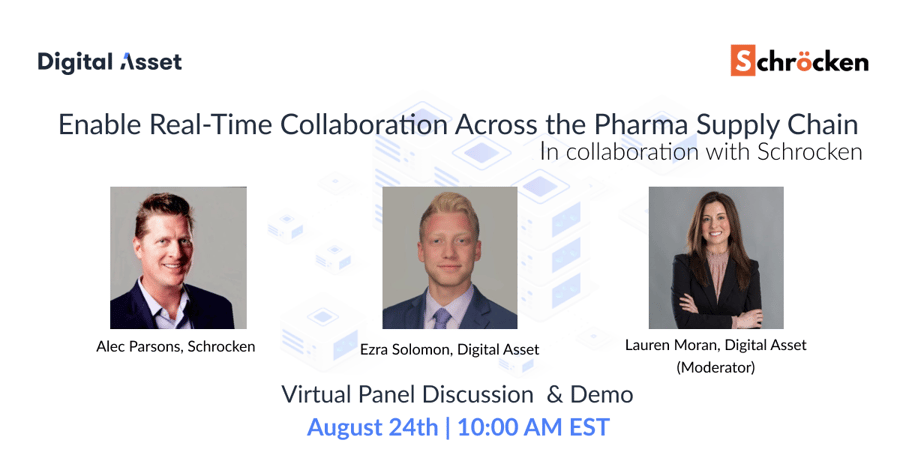 Enable Real-Time Collaboration Across the Pharma Supply Chain


in collaboration with Schrocken

Join Schrocken and Digital Asset on Tuesday, August 24 at 10 a.m. EST to learn how distributed ledger technology and Schrocken's Daml-driven application improve compliance and communication along the pharma supply chain while also eliminating manual, error-prone processes.


Attendees will receive the following takeaways:
An overview of Digital Asset's open source application development framework - Daml.

A list of how DLT and Daml fundamentally change processes along the pharma supply chain, especially as it relates to the key stakeholders involved with drug manufacturing.

A fireside chat on how Schrocken used Daml in the development of Mosymphony and why Daml was chosen as a key piece of the technology stack.

A comprehensive demo of Schrocken's Mosymphony solution for Contract Manufacturers and other key stakeholders conducting business across the pharma supply chain.
Register for the webinar here and mark your calendars for Tuesday, August 24 at 10 a.m. EST.