Customer Story: ASX

When one of the top markets in the world was ready to replace their 20-year-old cash equities post-trade clearing and settlement system, the Australian Securities Exchange (ASX) turned to Digital Asset.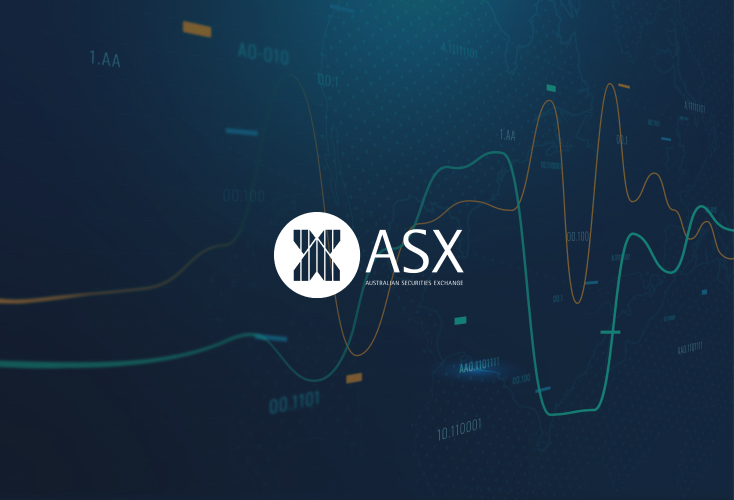 Background
When one of the top-10 equity markets in the world was ready to replace their
20-year-old cash equities post-trade clearing and settlement system (CHESS), the Australian Securities Exchange (ASX) turned to Digital Asset. Since 2016, ASX and DA have partnered to define, build, and implement CHESS+, a full production replacement that meets the rigorous demands of systemically important infrastructure regulations without disrupting a $1 trillion market.

Dominic Stevens
Managing Director and Chief Executive Officer
"We believe that using DLT to replace CHESS will enable our customers to develop new services and reduce their costs, and it will put Australia at the forefront of innovation in financial markets."
Challenge
Aging infrastructure and bespoke message formats make CHESS difficult to maintain and limit the development of new functionality to support evolving local and global markets.
Outdated, sequential workflows make recordkeeping a challenge. Manual processes add time, errors, and risk, necessitating multiple layers of manual reconciliation.

High costs across back office administration, compliance, and technology are the result of outdated systems, lack of transparency, and unclear roles and responsibilities.

Limited flexibility to meet regulatory requirements, improve processes, and provide additional data to meet emerging issuer and investor needs.
In replacing CHESS, stability and performance cannot be compromised, even during high volume periods. As the market moves toward near real-time settlement, improving efficiency to manage greater throughput becomes increasingly critical.
Strategy
Through Daml, issuers and end investors gain better, timelier access to information and greater control and confidence in their securities processing. After a successful prototype, ASX announced that Daml-driven distributed ledger technology (DLT) would replace CHESS. Its ability to support the stable, orderly function of this high volume market was confirmed by third party security reviews.
The ASX is replacing CHESS, its clearing and settlement system, with a new platform incorporating distributed ledger and smart contract technology. ASX has also recently launched Synfini, a "DLT as a Service" platform that allows customers to build their own enterprise DLT applications and solutions on the same VMware Blockchain and Daml technology that the ASX is using for its CHESS Replacement project.
The "DLT as a Service" solution includes three elements:
The ledger and associated infrastructure, including the databases, which write, hold and save transactions among participants.

The customer nodes and access to the provider's ecosystem, which includes secure networks and connectivity.

A sandbox for common libraries, applications, data rights and developer community-built tools.
The Daml-powered DLT solution that underpins CHESS+ provides multi-party, automated, and simplified workflows that benefit a wide cross section of the market.
A modern, open source application framework enables software to be developed rapidly and delivered efficiently. Able to work on any DLT node, enhancements can be implemented quickly to foster innovation for the entire market.

Real-time data eliminates the need for messaging and associated reconciliation, as users remain perfectly synchronized to source-of-truth data.

Operating and technology costs and risks are reduced. Clearly defined roles remove gaps and end redundancies, while reusable application code and shorter development lifecycles minimize technology spend.

Shared, asynchronous workflows streamline functions to create efficient, faster settlement.

A private, permissioned network restricts access, embeds privacy, and uses cryptography to ensure security. Information is shared only with those who need to know, when they need to know it.

Transactions complete only if conditions are met. All steps are fully traceable and auditable.
Fully compliant with systemic market infrastructure regulations, including Australian Securities and Investments Commission and the Reserve Bank of Australia, CHESS+ is scalable to support future growth without affecting performance.
Outcome
Initial adoption of the service has been encouraging across various sectors of the Australian economy. For example, the NSW Government is developing an application built on Synfini to track the provenance and quality of building materials and contractors, and to distinguish between resilient and problematic buildings.

Other applications have been closer to the capital markets, such as ownership registrars for private companies, tracking off-market transactions and related-party trading. Early adopters of the platform include Broadridge, which is developing an application to eliminate paper-based processes and automate off-market transfers, and DigitalX for its Drawbridge RegTech application that provides compliance and governance for internal securities trading policies.
Want to learn how
Digital Asset can transform

your business

?
One of our specialists will be in touch to give you a firsthand look at what Daml can do.